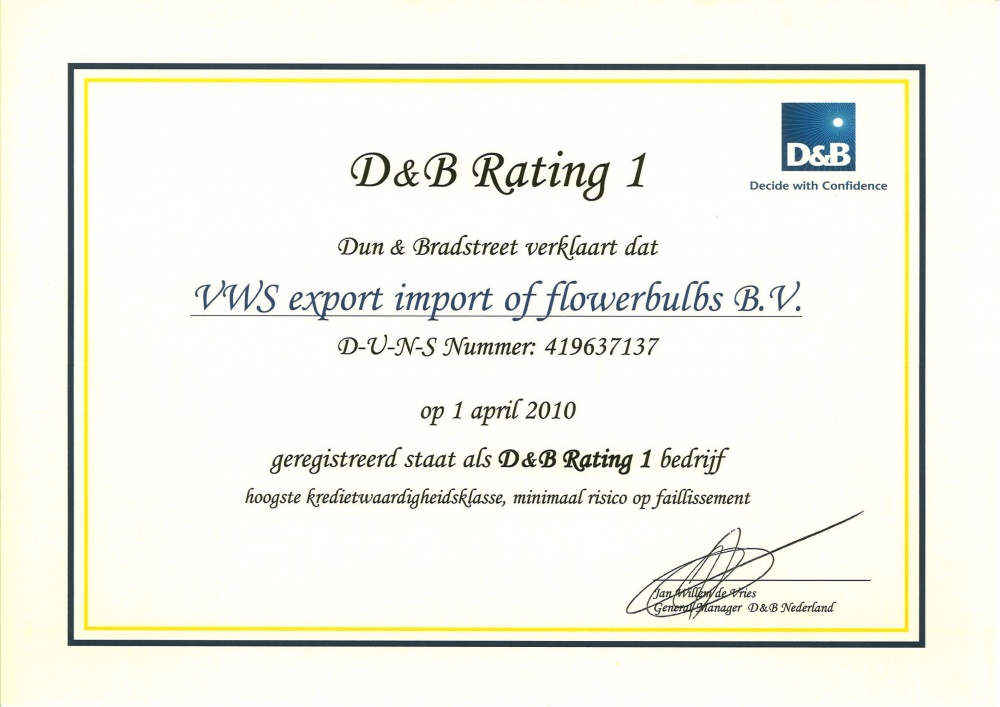 D & B Rating


A foresight to liquidity problems.


The D & B Rating system has long been recognized as the leading prognostic indicator to assess business risks.
These evaluations are based on the most comprehensive up-to-date information.
The D & B rating puts a lot of individual data into a clear assessment of the performance of a company.


D & B look at each country which factors are most crucial for risk assessment and business bankruptcies.
The analytical method is universal, allowing any D & B Rating, although certain country-specific, internationally comparable.


This unique capability of the D & B Rating is your early warning in case of potential liquidity problems and you have ample time for your business conditions change so as to avoid substantial financial losses.


The D & B Rating is available in both Dutch and European reports.



D&B Rating 1

is the highest and best ranking to get. There is a a minimum risk of bankruptcie and the company has the highest possible solvency.