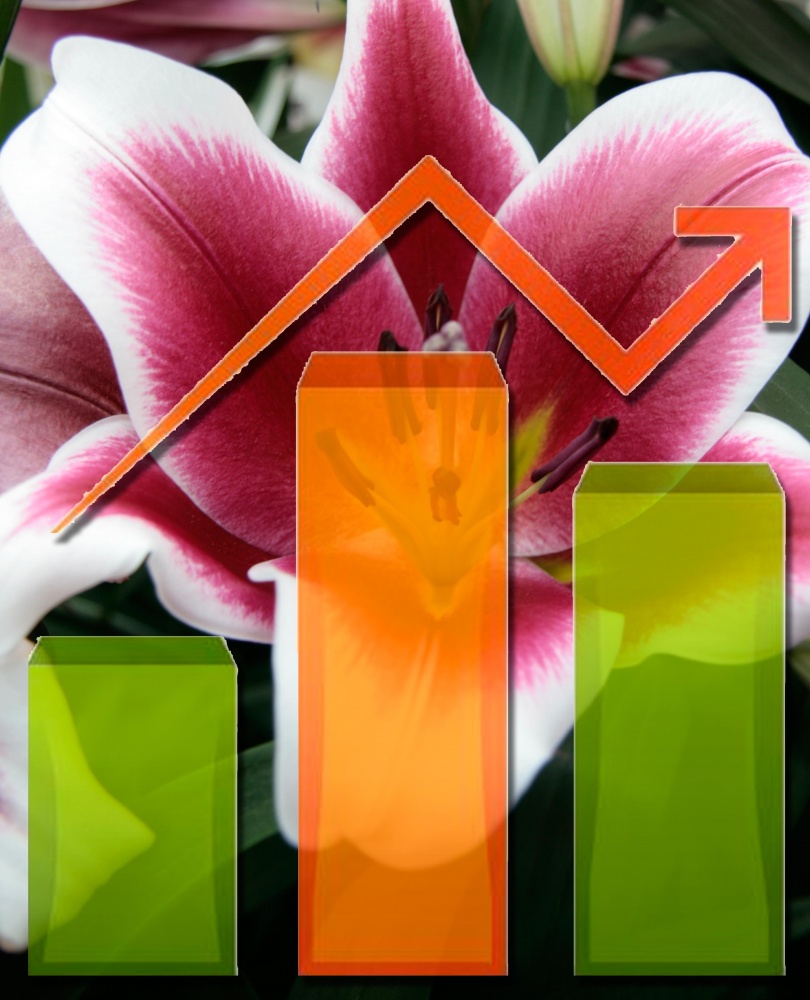 Lilium Statistics 2011
In the statistics you can see a extension in: LA (167Ha +21%) OT (23Ha +9%) and Asiatic (2Ha + 0,5%)
The Oriental shrinks with -2,3% to 33Ha.
The biggest extension in LA are the varieties: Serrada, Litouwen, Nashville, Indian Summerset, Golden Tycoon, Advantage and Eyeliner. You can find the total statistics below or
download the PDF here.
Please see our
earlier newsletter
about the frost damage, which can be of influence on the numbers.